Welcome to the Law Library Association of Saint Louis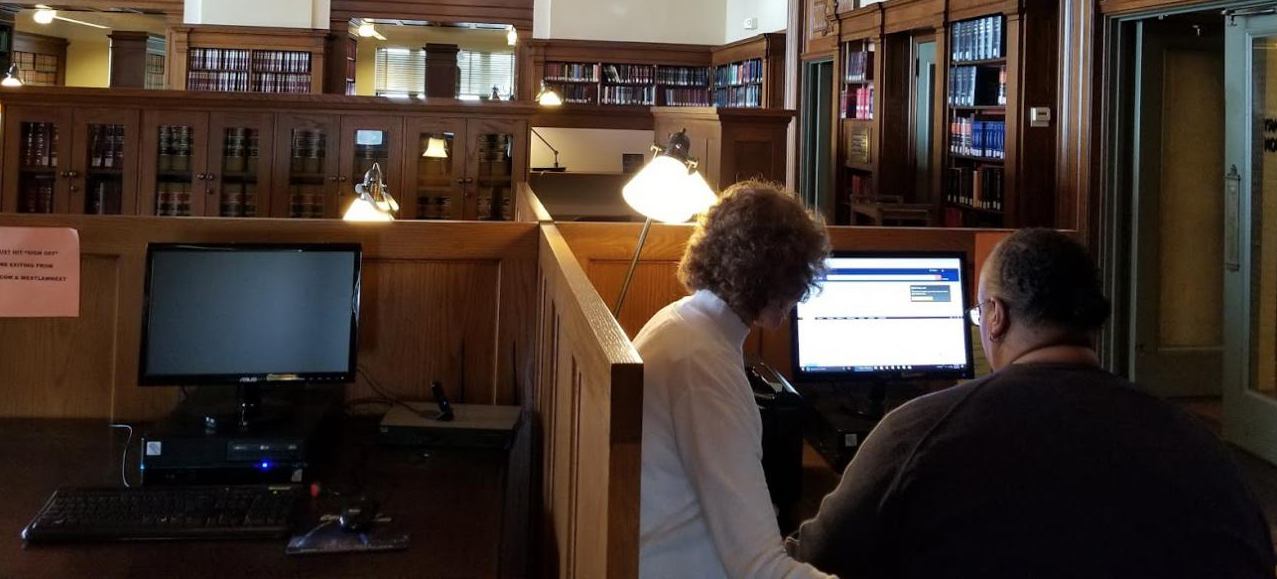 | | | |
| --- | --- | --- |
| | The Law Library Association continues its monthly continuing legal education (CLE) programs throughout 2020.  | |
| | Vivian Gibson grew up in Mill Creek Valley, a segregated working class neighborhood in St. Louis razed to build a highway in 1959. Our next selection is "The Last Children of Mill Creek." This book chronicles the everyday lived experiences of the author and her large family, growing up in the Mill Creek Valley. The author will join us for our discussion. | |
| | The Law Library Association welcomes the exhibit, "Lawyers Without Rights: Jewish Lawyers in Germany Under the Third Reich" from March 8, 2020 through May, 2021. [NOTE NEW END DATE FOR THE EXHIBIT.]  | |
| | We are happy to report that the first phase of the library's reopening will begin on Monday July 13. Under Phase 1, library access will be for our members and for those who wish to view the Lawyers Without Rights exhibit. | |
| | Thanks to the 80 people who came out from the legal community, the Jewish community and the general community for the opening event for the exhibit "Lawyers Without Rights: Jewish Lawyers in Germany under the Third Reich."  We heard from | |
| | The Law Library Association again partnered with the Bar Association of Metropolitan St. Louis and its St. Louis Attorneys Against Hunger initiative on a summer food drive. | |
CLEs
This program will cover what employers need to know about protecting the workplace and accommodating employees in the time of COVID. Our speaker will cover issues related to disability-related inquiries and medical exams, confidentiality, screening for COVID and reasonable accommodations.

Our November CLE webinar focuses on providing tips for attorneys on how to manage stress, both in these times of crisis and in normal times.

Practicing law has always been a stressful profession.  How do you make sure that you balance the demands of your job with the health and well-being necessary to live a balanced and fulfilling life?